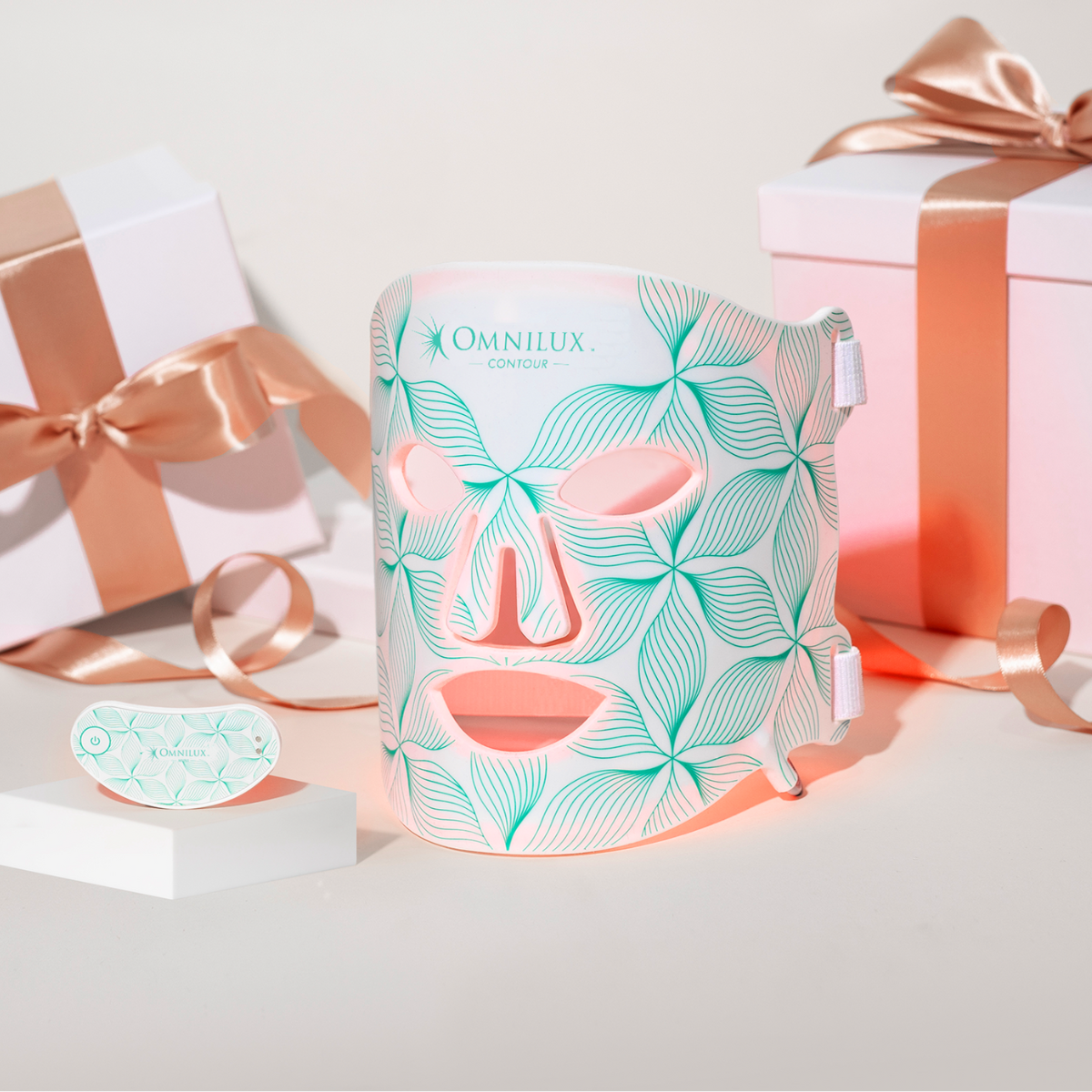 Best Practices for Successful Sales During the Holiday Season
The holiday season is just around the corner so it's essential to prepare for the holiday rush. As the festive spirit fills the air, clients are more likely to spend and splurge a little more than usual so make sure to really understand their needs and be ready to suggest additional add-ons that fit their routine!

1. Embrace Skincare Devices and Products as Gift Ideas
As you know, one of the hottest trends in the beauty industry is the growing popularity of skincare devices. These tools make fantastic gifts that not only pamper the giftee but also promise long-term benefits for their skin that go beyond the season. Whether the client is treating themselves or someone else, Omnilux offers a range of cutting-edge LED light therapy devices that are both effective and aesthetically pleasing.

Best Selling Omnilux Devices:
Contour Face
Omnilux Clear
Omnilux Men

Best for Stocking Stuffers:
Eye Brightener
Blemish Eraser
Skin Corrector

Remember, LED light therapy is a proven method for skin rejuvenation and treatment. These devices can help reduce the signs of aging, combat acne, and improve overall skin health. In addition to LED light therapy, your client can enhance the effects of the Omnilux devices with powerful topicals designed to maximize results.

Best Selling Omnilux Topical Skincare Products:
Enzyme Powder Cleanser 
Hyaluronic Acid Serum
Peptide Concentrate

2. Combine Devices and Skincare with Gift Cards
To take your holiday sales to the next level, consider bundling your client's basket with skincare devices and gift cards for skin services. This combination not only makes for an attractive gift package but also encourages future visits to your business. For instance, you can offer a package that includes a service gift card along with an Omnilux LED device, for a luxurious facial treatment that extends beyond the clinic. Educate them that having an at-home LED device will maintain the effects of the facial in between visits - and be sure to schedule their next treatment in-house before they leave!

This not only boosts your sales but ensures additional visits to keep your books filled. Gift cards, when used strategically, can attract more clients to your business, making it a win-win situation for both you and your customers.

3. Review Your Inventory
As you gear up for the holiday selling season, it's crucial to review your inventory of skincare products and devices. Take stock of what you have on hand and make sure that your offerings are up-to-date, both in your store and on your website. Focus on promoting the products and devices that are currently in stock, as they will be readily available to meet the demand.

Remember, customers often prefer products they can take home on the spot rather than waiting for an order to arrive. By emphasizing existing inventory, you can avoid delays and offer a better customer experience. However, if you run into a backorder situation, it's best to be honest about the estimated restock/shipping date to set the right expectations with your customers.

4. Learn from Past Holiday Sales
Reflect on your past holiday sales to gain valuable insights. Analyzing your sales from previous years can help you estimate the demand for Omnilux skincare devices and other products. Did you run out of inventory last year? Did one product sell better than another? Use the information to make informed decisions about the number of devices and products you need to stock up on for the upcoming holiday season.

Keep in mind that your loyal customers might want to gift Omnilux devices and /or skincare to their friends and family, so ensure you have a range of options available to cater to different budgets and preferences.

Budget-Friendly Recommendations:
Eye Brightener
Blemish Eraser
Skin Corrector

The Ultimate Luxury Combo:
Contour Face
Contour Neck & Décolleté 

5. Managing Returns and Customer Education
With increased holiday business, it's essential to prepare for an uptick in questions and unfortunately, returns. To minimize returns, focus on educating your clients about the various skincare devices and products you offer. Provide clear instructions on usage, maintenance, and expected results. This will reduce the likelihood of disappointment and returns due to misunderstandings.

Remember that Omnilux has a firm return policy. We do not accept returns from providers unless it's a warranty exchange. Therefore, it's crucial to set up your return policy in advance, ensuring clarity and transparency with your customers.

As you prepare for the holiday rush, consider exploring our range of skincare devices and products to enhance your offerings and give your customers the gift of radiant skin. Is there anything better?