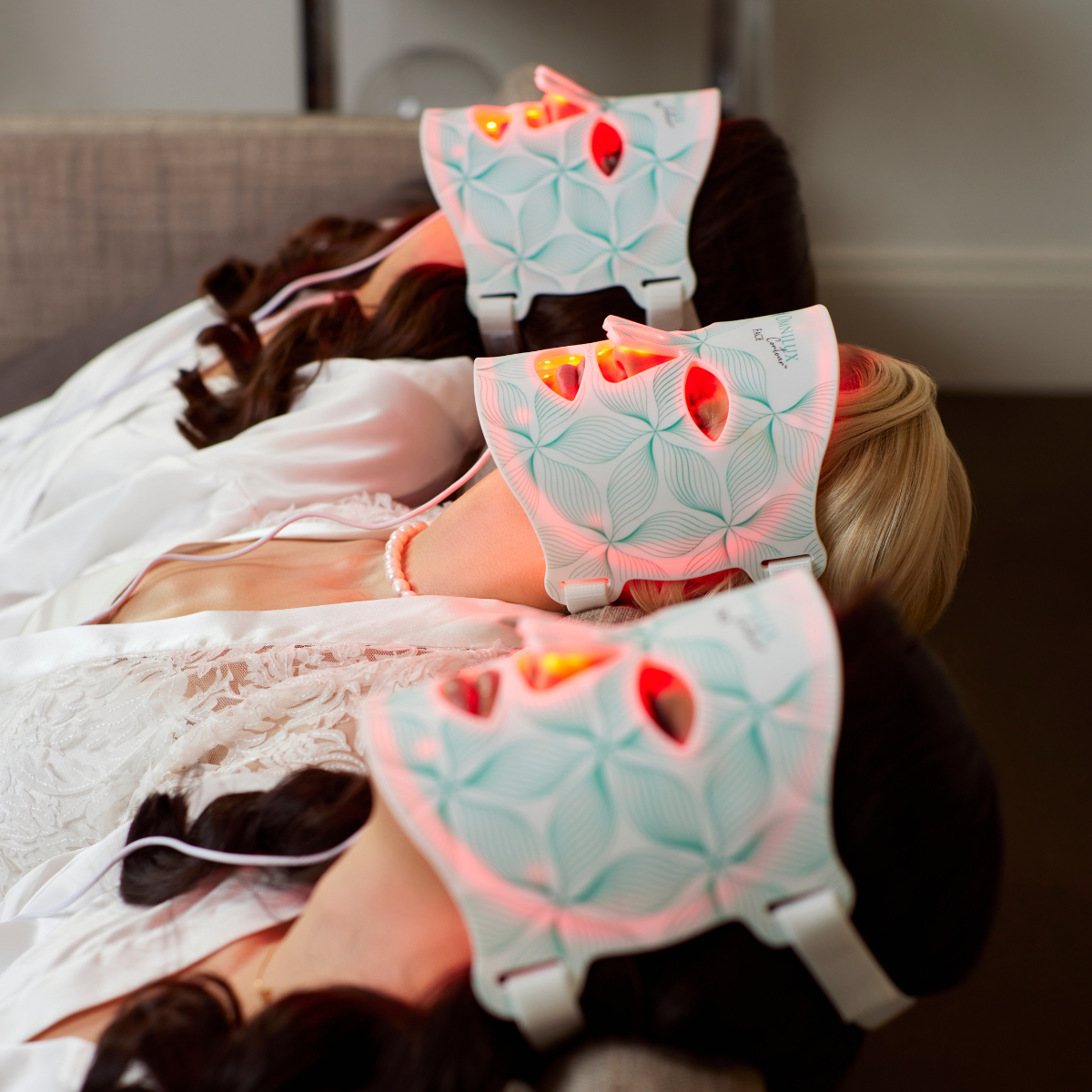 Wedding Skincare Prep: Glowing Skin for The Big Day, According to the Experts
If there's one thing brides and grooms shouldn't have to worry about, it's their skin! So when it comes to giving brides and grooms-to-be their best complexion before they walk down the aisle, we turned to A-list celebrity facialist, Lord Gavin McLeod Valentine for his expert advice. 
Wedding Skincare Pro Tip: Start Early
With everything that goes into wedding planning, many brides move skincare to the back burner (we're sure you've seen it). While this is completely understandable, the stress of wedding prep can lead to breakouts and inflammation if they're not properly caring for their skin at home.
Lord Gavin (@lordgmv
) recommends his clients start wedding skincare prep at least 90 days in advance:
"If you have the time, then it's important to put a robust schedule together in terms of skin preparation. Starting 3 months out is ideal because it allows both bride and groom to have any procedures that may require a sense of downtime, like a chemical peel, a lifting modality such as Morpheus8 (or some other type of laser), radiofrequency, or microneedling. All of these do, in certain individuals, cause a bit of downtime and inflammation and so if you can do that at the beginning of that 3-month journey then you can get 1 or 2 sessions in before the wedding and have that optimal result."
Wedding Skincare with Lord Gavin McLeod-Valentine
Dubbed the "King of Red Carpet Skincare Prep" by Vogue, celebrity facialist 
Lord Gavin McLeod-Valentine
 is no stranger to skincare for major events. He's particularly well-known for his signature facial massage, which he learned directly from a Geisha of over 65 years. Now, A-list celebrities entrust him with their skin for the year's glitziest events, including the Oscars, Golden Globes, and Met Gala. He's worked with stars including Kim Kardashian, Cate Blanchett, Sharon Stone, Julia Garner, and Zoe Saldana.
Omnilux devices are in Lord Gavin's arsenal for pre-event skincare. We were lucky enough to sit down with him for an expert take on using Omnilux for wedding skincare prep.
Q: What do you love about Omnilux devices for pre-wedding prep? What makes them celeb wedding-worthy?McLeod-Valentine:
 I absolutely love the Omnilux products in preparation for weddings. Specifically, the LED mask option. I find that the LED is so powerful at grounding the client in a place of meditation and deep relaxation in order to get mentally prepared for the event that's about to unfold, in this case, their wedding day.
On a completely practical level, long term use of LED is so effective at refining the complexion and for surface pigmentation, whether it's sun damage or post inflammatory, helping to refine the appearance and look of fine lines and wrinkles and just giving a sense of wellbeing, tone, and clarity back to the skin.
Q. Why should grooms consider their pre-wedding skin prep with Omnilux Men as well?McLeod-Valentine:
 I particularly love the 
Omnilux mask for men
, for grooms. As we become more aware of beauty, ideals, standards, modalities via social media, more men are paying attention to how they look and also wanting to participate in a proactive aging journey.
As it pertains to the wedding day, obviously the groom wants to look handsome, energized, vibrant, healthy, and kind of match the equal light play with his bride. We'll let her be a bit glowier, but in terms of refining the texture, illuminating the complexion, and just giving a rested vitality, the Omnilux mask is just perfect for this purpose.
Q. No one wants to take skincare risks on their big day – why is Omnilux light therapy a safe and effective tool for brides and grooms?McLeod-Valentine:
 Simply put, the Omnilux tools are so effective on the day of eventing because, the modality is designed to mitigate and calm down any potential hazard to the skin, whether it be a bacterial outbreak in the form of acne or spots, calming sensitivity, or just illuminating the complexion to refine the pigmentation on the skin. This is a comfortable, safe, direct response to an immediate and cumulative result with zero fear of any reaction or sensitivity.
In fact, this is your mother's hug, your soothing agent, on the day and is really great to mentally set the mindset for what's about to come.
Q. Are there any celebrity brides or grooms who you've treated with Omnilux for their big day?McLeod-Valentine:
 Yes, I used the 
Omnilux Contour mask
 on Sophia Bush for her wedding to Grant Hughes. I also used it on AnnaSophia Robb when she was getting married to her partner. And then I also used it on Simon Huck and Phil Riportella for their wedding at the Bel Air Hotel, which was obviously very well documented because they're so close to the Kardashians.
Keep up with Lord Gavin (
@lordgmv
) on Instagram.